Sin duda alguna estos meses tienen un claro ganador:
Shindu
está en boca de todos. Tras su nuevo EP
"Just Go"
y a esperas de que el próximo día 10 de Diciembre salga una nueva edición de éste, con remixes de
Reflex
y
Kamp!
, no han querido perder el tiempo y han decido pincharnos esta delicia de mixtape. La foto de la entrada no es al azar, aparte de ser una imagen de su último y sensual vídeo, es una idea clara de lo que vais a sentir al escucharlo.
El mixtape está formado por doce increíbles cortes. Comienzan por la fragilidad del disco, creando una atmósfera de melodías sintetizadas a través de

Philosophy Of Sound

, donde sin darnos cuenta nos topamos con las vocales de los noruegos

Ost & Kjex

y las bases de

H.O.S.H.

en su genial

"

Woohoo

"

. Todo se vuelve más oscuro, más duro, más deep... el remix de

Lukas

a

The Irrepressibles

entra en juego. El cuerpo nos pide más y, Shindu lo sabe, por eso quieren que continuemos este viaje a manos de los cachondos y ácidos londinenses

Punks Jump Up,

junto a su nu disco cargado de synths en sintonía con las geniales y pegadizas vocales de

Saint Saviour

, que nos recuerdan a ese musicón disco de finales de los 90', año del corte original de su siguiente invitado. Nuestro querido amigo,

Simøne,

recuperó el

"Gitty Up" de las raperas noventeras Salt-N-Pepa, y nos muestra una vez más el porqué sube como la espuma a base de remixes este barcelonés; y eso, a Shindu, no le ha pasado desapercibido. En mitad de este viaje no hacía falta que nos prometiesen más diversión, ya lo sabíamos, pero ellos quieren que lo escuchemos a través de las increíbles melodías que Lifelike crea a partir del original "Promises", de los australianos The Presets, que abren paso a, sin duda alguna, una de las mejores fusiones de estos meses. En el remix de

Reflex, al "Just Go" de Shindu, se puede apreciar una química explosiva que sabemos que no va a quedar solo aquí: ambos han sido apadrinados por el sello de Jerry Bouthier, Continental Records. Claro está que Jerry no podía faltar en un mixtape de estos chicos, y el increíble trabajo que hizo a

Gigamesh en su "Your Body" ha sido el elegido (¿quizá por el vídeo del "Just Go" de Shindu en el que podemos apreciar el lado más sensual de Chibi?... ¿Quién sabe?). Llegamos con fuerza, con ganas y energía y, con Fare Soldi, nos hacen continuar sin habernos cansado ni un solo segundo, mientras le dan un poco de pitch al "When The Night" de Para One, con el marchoso remix de Discodeine. Estamos casi acabando este delicioso viaje y no podían hacerlo de una manera mejor. La buena relación que tienen con Jolie Cherie es tal, que la primera vez que podemos escuchar su nuevo single, "Où tu veux", es aquí. Estos franceses deben estar orgullosos de su trabajo, es espléndido y, en Y Este Finde Qué, tenemos ganas de escuchar su nuevo EP. Para poner punto y final, no han querido dejar atrás a otro de los hombres de moda, y es que Mickey se está metiendo a la gente en su bolsillo, a través de sus magníficas producciones y remixes.
Casi una hora de nu disco, indie dance y fresco synth pop que, sin duda alguna, vuelve a poner en el candelero a los belgas Shindu.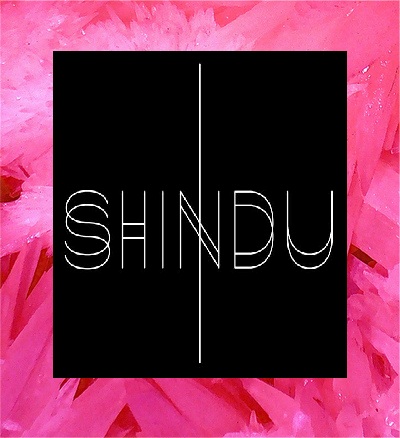 Tracklist
01. Philosophy Of Sound – Fragile Disco (Coupons Remix)
02. H.O.S.H. feat. Ost & Kjex – Woohoo (Original Mix)
03. The Irrepressibles – Arrow (Lukas Remix)
04. Punks Jump Up X Dubka feat. Saint Saviour – Feels Good (Original Mix)
05. Salt-N-Pepa – Gitty Up (Simøne Remix)
06. The Presets – Promises (Lifelike Remix)
07. Shindu – Just Go (Reflex Remix)
08. Gigamesh – Your Body (JBAG Remix)
09. Fare Soldi – Frum Frum (Original Mix)
10. Para One – When The Night (Discodeine Remix)
11. Jolie Cherie & Valli – Où tu veux
12. Mickey – Weekend (Instrumental)